Thank you so much for an amazing summer!
See you next summer with the same desire to enjoy it together.
WOW Beach is located just a few minutes from Las Colinas Golf & Country Club, on the seafront of La Glea beach.
A place where you can enjoy the sun, the beach and the sea. Delight yourself with its services. They are there to ensure you just relax and unwind. Undoubtedly, a place to get away from the world.
Enjoy its restaurant, both during the day and at night, with an infinity pool with stunning views of the Mediterranean, an exquisite cocktail bar, Balinese beds, hammocks and personalised massage service.
See you next summer, BE WOW!
For more information and reservations:
See you next summer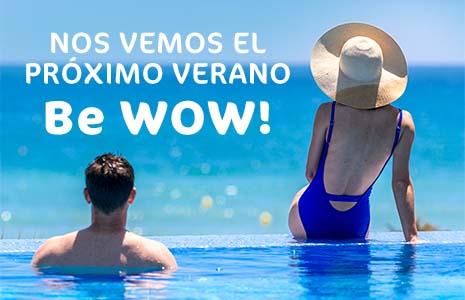 "Century School", Sans-serif



ENJOY OUR RESTAURANT AT HOME



ENJOY OUR RESTAURANT AT HOME
"Century School", Sans-serif
"Century School", Sans-serif
"Century School", Sans-serif