The most WOW summer is back
#BeWOW
WOW Beach by Las Colinas will be your favourite beach club of the summer. Located on the first line of La Glea beach, Dehesa de Campoamor, you will love our fresh and Mediterranean style. Let yourself be seduced by our infinity pool overlooking the Mediterranean and delight yourself with our gastronomic proposal.
Evenings will be flooded with the authentic traditional Italian cuisine of il Palco. A gastronomic experience in front of the sea that combines traditional Italian cuisine with the contemporary touch of chef Fonsi Lillo.
As a novelty, this summer the il Palco Restaurant and its traditional Italian cuisine will also be on summer nights at WOW Beach. An opportunity to enjoy the gastronomic experience, designed by chef Fonsi Lillo, offered by the restaurant in a unique location with views of the Mediterranean.
We are waiting for you in summer, Be WOW!
Friday to Sunday
Meals from 12:30 to 16:00 h.
Bar from 10:00 to 18:00 h.
Swimming pool from 10:00 to 18:00 h.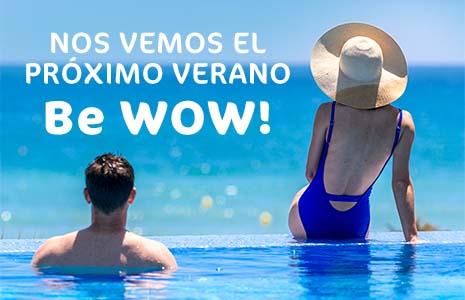 "Century School", Sans-serif
"Century School", Sans-serif
"Century School", Sans-serif
This summer we are waiting for you in WOW Beach
#BeWow
This summer we are waiting for you in WOW Beach
#BeWow