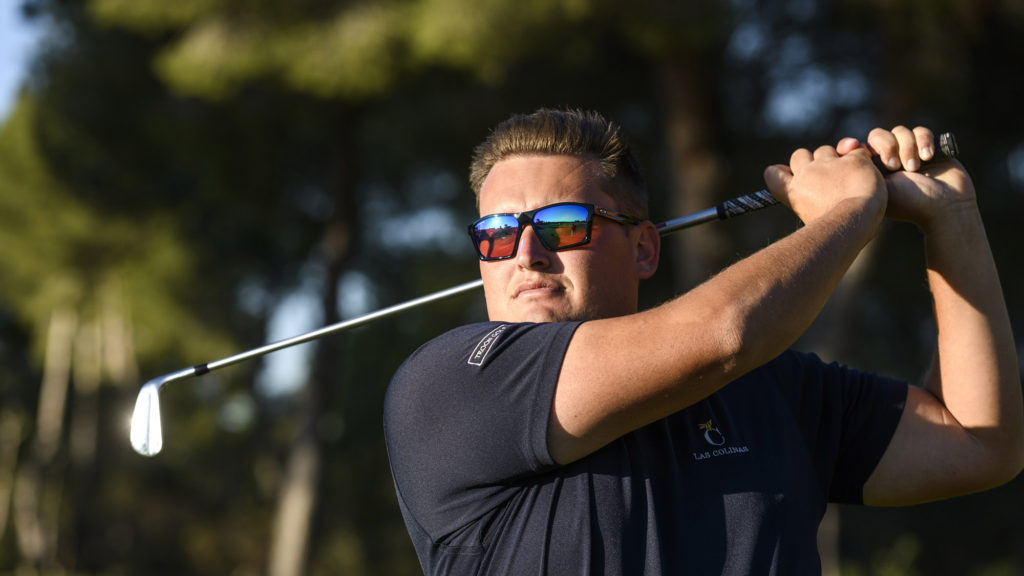 Sam joined Las Colinas in 2011 and has since progressed through the company to become Head PGA Professional in 2018. His day-to-day responsibilities involve the management of our renowned golf academy, which he combines with his role as Head Professional.
Sam enrolled in the PGA of Great Britain & Northern Ireland in 2014 and achieved his full qualification in 2017, obtaining a Foundation Degree in Professional Sports Studies, from the University of Birmingham. Since this point, he has kept up to date with the ever-changing evolution of golf coaching and is TPI certified golf professional. This gives him a greater insight into the links between golf swing efficiency and fitness.
His coaching methodology is based around keeping golf coaching simple and understandable for his students, and he tailors each of his lessons around the needs of the client, rather than teaching a specific method. Sam has developed his coaching to cater for all ages, and ability levels, from children, beginners, and more advanced elite amateurs and professionals.
A British national, Sam has lived in Spain all his life and is bilingual in both Spanish and English.
A golf player since the age of 5, she has developed a great knowledge of the golf swing. Camille spent 4 years working as an Assistant Professional under the tutelage of lifetime PGA of France member Daniel Raleigh. Now based in Spain, Camille has developed and and set up coaching programs at Font del LLop and is an Associate member of the World Golf Teachers Federation, United States Golf Teachers Federation and a member of the Professional golf Association International.
Her simple but knowledgeable approach has made her popular with juniors and beginners alike.
She is fluent in French, Spanish and English.